Passes
Read our guide to master the Honeyland!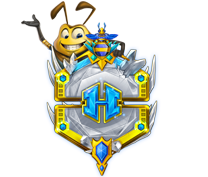 Passes
Passes are highly sought-after items that bring you both in-game and real-life rewards. Available in different tiers, including Gold, Rose Gold, Platinum, and the rare Diamond Pass, they offer a range of exclusive benefits.
However, it's important to note that passes have a 24-hour warm-up period. This means that after purchasing a pass, you won't be able to stake it or use it in the game for the first 24 hours. It's a small waiting period to ensure a fair and balanced gameplay experience for all players.
Once the warm-up period is over, you'll be able to enjoy the full advantages of your pass, unlocking a world of exciting perks and rewards both within the game and in the real world. It's a fantastic opportunity to enhance your gameplay and reap the benefits of your dedication.